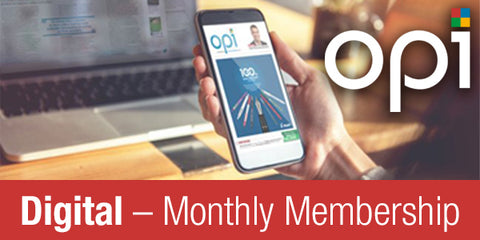 Digital – Monthly Membership
OPI's monthly membership renews once a month. The first two months have a discount to only £5. After this it reverts to the regular price of £16 a month. 
There is no contract and you may cancel at any time by writing to accounts@opi.net 
All payments are taken in GBP. Other Currency prices shown are just a guide. Please note your credit card company may have other charges.
---
We Also Recommend